Using Physical Security systems to empower Spatial Intelligence in your office
Learn how you can leverage your existing Physical Security system to
better plan your workspace and improve real-estate utilization.
"More than 50 percent of respondents in a recent McKinsey survey noted they are optimizing their real-estate portfolios or have already done so."
There are many solutions and sensors on the market that can help you understand how you can optimize your real-estate, but did you know that you can leverage your Physical Security system investment to achieve similar outcomes?
Watch this 25 mins on-demand session where we dived deep into current opportunities you can create from the system you already have in place. We discussed how you can effectively track and forecast occupancy showing a short demo of our Workplace Occupancy and Safety Dashboard, and more.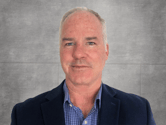 Kyle Elliott, VP of Sales, Vector Flow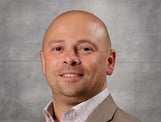 Lou Caputzal, Director of Technical Solutions, Vector Flow